Road Test: Volkswagen Passat Bluemotion
CO2-conscious Passat offers supermini fuel economy, but supermini equipment levels too, says Alex Grant.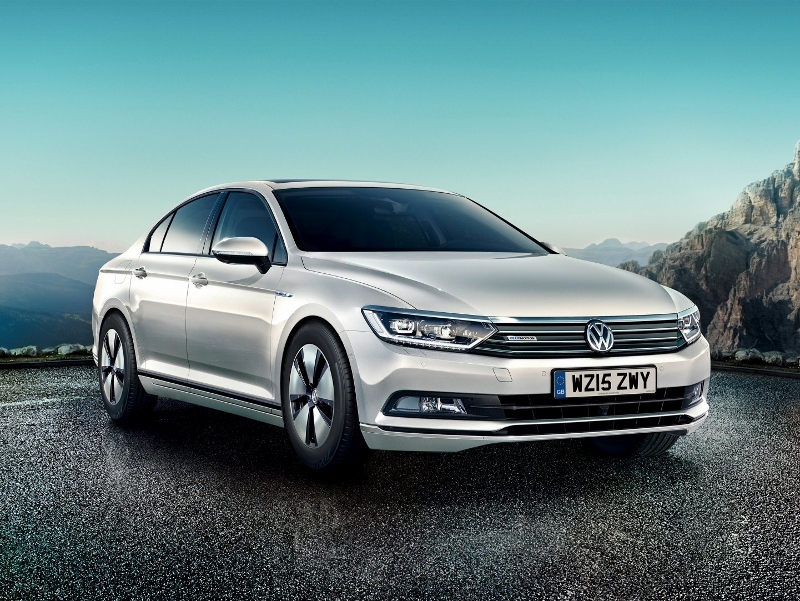 Segment: Upper Medium Price: £23,530 Fuel: 76.3mpg CO2: 95g/km
In many respects, the trusty Volkswagen Passat is the perfect tool for a business fleet. Comfortable, quiet, fuel efficient and with a (still) desirable badge on the grille, it's hard to fault with as an all-rounder, despite the handsome but ultra-conservative styling.
For those searching this corner of the corporate market – fleets and drivers not lured by a crossover or premium brand – functionality doesn't come more straight-laced than the Bluemotion. In efficient Passat terms it's the polar opposite option to the warm-performance plug-in hybrid GTE, offering high efficiency and low tax bills from the aerodynamic and gearing tweaks, with a small diesel engine instead of an alternative drivetrain.
As a pared-down version of the already no-frills S trim, and with the least powerful engine in the range, it's a Passat deprived of the most basic joie du vivre, but not a car bereft of benefits. The combination of revised gearing, a closed grille and restricted wheel choice means the Bluemotion offers supermini-like fuel economy of 78.5mpg on the combined cycle, and CO2 emissions of 95g/km.
The reality is less predictable – small engines in big cars aren't always a match made in heaven. Lethargic throttle response aside, the need to work an undersized drivetrain means economy gains are often minimal compared to tax advantages over a 'right-sized' larger engine.
That's not true here. Despite having an engine capacity which seems better suited to a Golf, it offers a strong thrust of mid-range torque for accelerating and it's near silent while cruising, save for the dull whirr of the drivetrain ticking over. Treat it gently and average fuel economy settles at more than 70mpg on the motorway. Feather-footed hypermilers could probably take it even further on a gallon of diesel. It's very impressive.
Obviously physics plays a part. The Passat is a big car and – from an air quality as well as a running cost perspective – a GTE is obviously better suited to inner-city driving. And, with that in mind, it's a surprise that satellite navigation and cruise control are absent from the Bluemotion's list of standard equipment. The 15mm lower sports suspension setup – part of the aerodynamic upgrades – compromises the normally very good ride quality, too.
Plus, if you're set on a Passat, then the equivalent S version is priced at £880 less than this, and at 70.6mpg it's plenty thrifty enough for most fleets. There's barely any difference in Benefit in Kind costs, National Insurance contributions or even a significant reduction in fuel expenses from the Bluemotion. But, when balancing the books, 'some' is better than none.
Volkswagen's biggest threat – and this applies across the Passat range – is the Skoda Superb. It's a great looking car, brilliantly built and with more space on board, and available with the same engines, including a Greenline equivalent to this car. Enough to hold what's technically a perfect business car away from the segment's top spot.
Verdict:
The Passat remains almost impossible to fault, offering almost everything a business user could want from a long-distance car. But surely satellite navigation and cruise control are essentials for what's essentially a motorway cruiser?