Government urged to reintroduce ambitious casualty reduction targets
Road safety charity Brake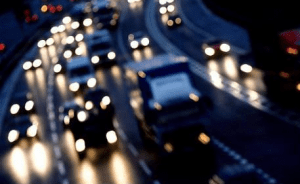 has called for urgent action to prevent road deaths and casualties, including the reintroduction of ambitious casualty reduction targets.
The call comes from the charity as latest Department for Transport figures show that progress in reducing road deaths and casualties has stalled.
The figures from the DfT show that 1,732 people killed on our roads in 2015 – down 2% since 2014 and the second lowest year on record.
In addition, the figure of 22,137 serious injuries on our roads in 2015 was down 3% since 2014 and is the second lowest year on record.
There has been a welcome reduction in the numbers of pedestrians and cyclists killed. The number of pedestrian's killed dropped by 8% last year, but that was still 409 lives needlessly lost. The number of cyclists who died on our roads fell by 12%.
Not all vulnerable road users have seen their safety improve though; there has been a worrying increase in the number of motorcyclists killed, up 8% to 365.
There has also been a slight increase in the number of child fatalities up 2% to 54. More than a third of child casualties were pedestrians and almost a third occurred between 3pm and 5pm.
Lucy Amos, research advisor for Brake, said: "While we welcome the reduction in road deaths and serious injuries in 2015, the government figures reveal the danger of complacency. Although slight reductions have been achieved, we must remember that no road death is acceptable and we should not compromise when it comes to people's lives and the safety of our roads.
"Vehicle traffic has been steadily increasing for the past few years; action must be taken now to prevent the numbers of vehicles overwhelming safety measures. The increase in motorcycle deaths last year is a clear indicator that something must be done now to secure the safety of vulnerable road users in particular. This is why Brake is calling for the reintroduction of ambitious casualty reduction targets to act as a driving force for the fight against road death and injury at the national level."