Business travellers unprepared for driving abroad, finds Enterprise Rent-A-Car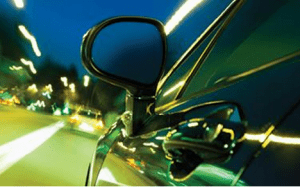 Many business travellers are risking falling foul of the law in the UK and across Europe when it comes to driving overseas, new research finds.
The analysis of 556 business people in the UK, France, Spain, Germany and the Republic of Ireland by Enterprise Rent-A-Car found that a third (32%) of business travellers don't know the number for the emergency services and around one in four (27%) don't know what equipment they're required to keep in the vehicle.
In addition, almost half (46%) don't know when they legally can and cannot use their horn and around a third (31%) are unclear about alcohol limits or even if there is a complete ban on drinking and driving. A fifth of business travellers are also not aware if speed limits are displayed in kilometres or miles per hour.
The research also found that more than one in four business travellers (27%) has used a phone without a hands-free kit while driving, one in five (20%) has written a text message and one in 10 admitted to sending emails while behind the wheel.
Perhaps unsurprisingly, 50% of drivers questioned said they had been penalised for at least one traffic offence when travelling abroad and over half (56%) had been involved in a minor accident. The most common fines were for speeding (27%) and parking tickets (21%), but they were also penalised for using a horn (4%) overtaking in the wrong area (5%) and making an illegal turn (4%).
Of these, almost a fifth (18%) admitted they had been penalised for a traffic offence that they hadn't realised was a violation in that country.
More than half of all business drivers (54%) also admitted to mishaps resulting from confusion when they were driving abroad, from missing a flight or boat (14%) to driving on the wrong side of the road (16%) or filling up with the wrong fuel (7%).
Rob Ingram, director of business rental for Europe at Enterprise Rent-A-Car, said: "The research shows that some business travellers could make foreign driving trips safer by investing more time preparing for overseas driving – and decrease the likelihood of being penalised for falling foul of the local driving laws."