Drivers urged to put safety first in motorway breakdowns
Drivers are being r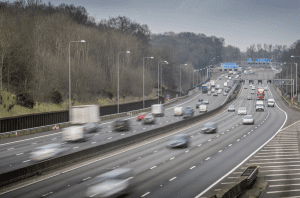 eminded of the dangers of breaking down on the motorway by road safety and breakdown organisation GEM Motoring Assist.
The warning follows the incident yesterday (4 July) on the M61 motorway in Greater Manchester, in which a 24-year-old woman lost her life after getting out of her car in the carriageway.
Neil Worth, GEM's road safety officer, said: "Motorways are our fastest roads, but statistically they are our safest. However, the high speeds involved mean there is extreme danger to anyone who has stopped in a live motorway lane.
"We endorse the professional advice from Highways England, which states that you should pull on to the hard shoulder and stop as far to the left as possible. If you can't do this, then you must stay in your vehicle with your hazard warning lights switched on as soon as possible. Do not attempt to leave the vehicle until you are sure you can get safely clear of the carriageway.
"If you see another vehicle on or by the motorway that causes you concern, don't stop as this would put you at great risk. However, you should alert the emergency services immediately by dialling 999. You may use your mobile phone to call 999 in an emergency if it's unsafe or impractical to stop."