Road safety must not be compromised by Brexit, says Brake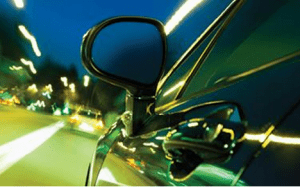 The UK's exit from the European Union must not impact on road safety, according to Brake, which is highlighting the need to make sure life-saving regulations and standards are not just maintained but improved upon.
The road safety charity highlighted the role of the European Commission in vehicle crash protection standards, driver working hours with examples including:
General Safety Regulation EC 661/2009 on vehicle standards: Setting out specifications to ensure the general safety of motor vehicles and their trailers, systems, component and separate technical units.
Pedestrian Safety Regulation EC 78/2009: Crash protection for pedestrians and other vulnerable road users, e.g. decisions on frontal crash protection systems to reduce the number and severity of injuries to vulnerable users hit by the fronts of vehicles.
Regulation (EC) 561/2006 and Directive 2002/15/EC: Provides a common set of rules for maximum daily and fortnightly driving times, as well as daily and weekly minimum rest periods for all drivers of road haulage and passenger transport vehicles. The scope of operations regulated is tremendously diverse, including passenger transport and road haulage operations, both international and national, long and short distance.
The organisation added that the EU also sets the bar for limits for air pollution in cities, much of which is caused by traffic, and said that the EU also provides valuable opportunities for traffic enforcement and transport research agencies across the union to share best practice and knowledge and generally combine efforts to improve road safety measures and support the cross-border policing of traffic laws.
Brake commented: "Europe-wide links regarding traffic enforcement have never been stronger, helping the fight against unsafe and illegally operated commercial vehicles in particular, but also cross-border enforcement of driver licensing generally, and the border-less campaigns against the Europe-wide scourge of alcohol and drug driving. We must ensure as a nation that our expertise and voices are still heard as widely as possible to save as many lives as possible."
Gary Rae, director of communications and campaigns for Brake, added: "It's vital that as we begin the process of separation from the EU, road safety and work on sustainable transport solutions is not compromised. Thousands of lives have been saved by improved transport regulations. Life outside the EU must not be seen as a move backwards when it comes to safety and sustainability. That will be down to the UK government to ensure that our own standards meet, and indeed, exceed, current European standards.  As a charity, working to save lives and protect the planet, Brake aims to play its part by being at the forefront of campaigning for these standards."