Families play key role in helping drivers select company cars, finds research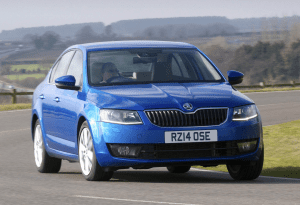 Drivers' company car choices are influenced by both partners and children, new research has found.
Skoda commissioned Atomik Research to speak to 601 company car drivers in May 2016 and found that nearly four in 10 (39%) men seek their wife's opinions and over half (51%) of women chat through options with their husbands.
Kids have a say too; 15% of households select a car based on their children's opinions – with many of those surveyed claiming their kids' opinions matter most.
In general, men seek fewer opinions than women, with 11% claiming they don't consult anyone at all. Conversely, more than a third of women (35%) ask for opinions from as many people as possible, even probing colleagues and friends about what they think.
Skoda's research also found that corporate vehicles are used on average for 55 minutes a day for non-work purposes. Nearly half (47%) of business drivers use their car to take children to and from school, while almost three-quarters (73%) ferry their kids to social occasions and sports practice every week.
Henry Williams, head of fleet at Skoda UK, commented: "At Skoda, we understand a company car isn't just used for business, it's also for home life. Our models combine cutting-edge technology and affordable company car tax rates, with features that families love – particularly spacious interiors and high levels of practicality."