Mitsubishi teases PHEV SUV concept prior to Paris debut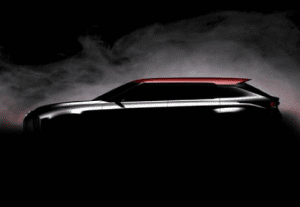 Mitsubishi Motors Corporation (MMC) has issued a teaser image of its 'Ground Tourer Concept' SUV, which debuts at the Paris Motor Show this autumn.
Few details have been revealed and Mitsubishi has made no mention of which segment it will sit in but has confirmed that it will use its plug-in hybrid electric vehicle (PHEV) technology.
It added that the concept is based on its 'Dynamic Shield' design philosophy, as already seen on the Concept XR PHEV II and eX Concept unveiled at the 2015 Geneva Motor Show and the 2015 Tokyo Motor Show respectively.