Norfolk County Council car club scheme to cut costs and emissions
A new car club programme has been introduced by Norfolk County Council in a move to reduce travel costs and carbon emissions and cut grey fleet usage.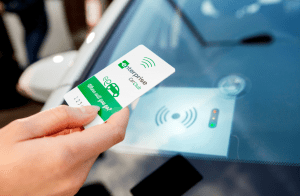 Introduced in partnership with Enterprise Car Club, the scheme provides 10 Vauxhall Corsas that will be based at the council's Norwich headquarters for employees to use as 'virtual' pool cars that can be booked by the hour for shorter business trips.
There are a further four Ford Focus estates for the 'swift teams' who respond to out-of-hours emergencies among elderly and infirm residents.
In addition to Enterprise Car Club, council staff can hire vehicles by the day from Enterprise Rent-A-Car and rent commercial vehicles on a long-term basis through Enterprise Flex-E-Rent. They also now have access to a wide range of other sustainable business travel options.
The approach is designed to reduce the council's expenditure on grey fleet mileage costs by encouraging employees to book and use the low-emission car club vehicles instead of using their own vehicles for work, also alleviating pressure on parking spaces for private cars at the council's offices.
Enterprise is running road shows at the council offices to explain how the new car club vehicles work and to get potential users engaged in this new way of managing their business travel. Most of the council's 2,000 head office employees will be eligible for the programme.
Tracy Jessop, assistant director, community & environmental services at Norfolk County Council, said: "Enterprise helped us understand how, where, when and why our employees travel for business. Our intention, in addition to making savings on our business mileage costs, is to release pressure on parking at our main offices. Having a 'virtual' pool car fleet provided by Enterprise Car Club will also lead to fewer people having to drive their own cars to work, in support of our other sustainable travel initiatives."