Manheim's new Leeds preparation centre processes 7,000th vehicle
Manheim has processed the 7,000th vehicle through its dedicated Vehicle Solutions preparation centre in Leeds, following its launch at the start of 2016.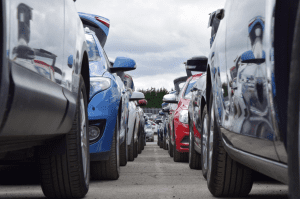 Targeted at fleets as well as OEM and dealer customers, the centre provides customers with a range of solutions to support de-fleet requirements, multi-channel sales management and pre and post-sale refurbishment, with a full range of reconditioning and repair services.
In addition to the Vehicle Solutions site in Leeds, Manheim launched a similar facility in the Midlands earlier this year and a new site in South West England will be operational by September.
The sites provide Manheim with the ability to process an additional 35,000 vehicles per annum outside of its auction processes, and also give customers improved visibility of inventory through the process, including data and detail around damage and condition.
Tim Hudson, managing director for Manheim Remarketing, said: "Vehicle Solutions allows us to offer our customers a network of dedicated preparation centres, independent from our auction network. With the continued evolution of the remarketing environment, our customers require greater operational flexibility, with the ability to make decisions earlier in the remarketing process about upstreaming vehicles to online and other channels.
"Manheim's smarter remarketing solutions complement services provided by other Cox Automotive brands to provide comprehensive support to our customers throughout the vehicle lifecycle."