Addison Lee acquires Tristar Worldwide to create 'Europe's Biggest Executive Car Service'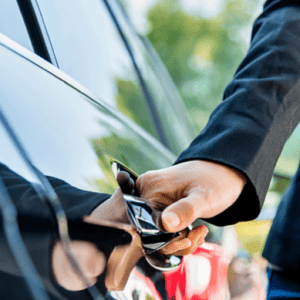 Addison Lee has announced the acquisition of Tristar Worldwide, creating "Europe's largest executive car service" and providing it with a route into the US market according to the firm.
The acquisition builds on both companies' strategy to focus on the premium end of the market and increase the availability of high quality car services to customers.
Tristar has operations in the USA, Asia, continental Europe and the UK where it is said to have the largest executive car fleet.
The combined operation will total 5,000 vehicles around the world and will be particularly well positioned for growth on a trans-Atlantic basis where there is strong demand for executive car services, according to the firms.
Addison Lee chief executive officer, Andy Boland said: "This is a major landmark for our business. Our customers will benefit from access to the best executive car service in the world. Coming together with Tristar means our shared ethos and commitment to quality, service and reliability can be expanded globally."
Andy Boland, CEO, Addison Lee, added: "There will be significant growth in the executive car market following the 15% jump in volumes we saw in 2015. With Tristar, we will be able to take our service to the next level and into new markets around the world. For the customers of both companies this means a better and more efficient experience and a global service."