Urgent action needed on Scotland's road, finds new report
Scotland's road network needs urgent attention to ensure economic prosperity and for people to get around safely.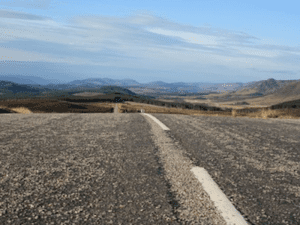 The report published by Audi Scotland finds that there is significant variation in road condition among councils and concern that current surveys do not always pick up damage to lower road layers. In addition 57% of road users report that condition is a major concern.
Meanwhile although 13 authorities increased their spending, overall council expenditure on roads maintenance continues to decrease, from £302m in 2011/12 to £259m in 2014/15 – down 14%.
Overall, councils spent £33m less (13%) on planned and routine maintenance in 2014/15 than the Society of Chief Officers of Transportation Scotland considers was necessary to maintain the current condition of local roads.
Accounts commission chair Douglas Sinclair said: "The state of our roads is a major concern for the public. Surveys show that they remain dissatisfied, despite these concerns being flagged up in our two previous reports. Their voice needs to be listened to.
"Councils face increasing pressures and challenges but progress in developing a shared services approach for roads has been disappointingly slow. They can and should collaborate much more to secure better value for money."
Commenting on the report, RAC roads policy spokesman Nick Lyes said: "This report makes a number of sensible recommendations for roads authorities, however the poor condition of Scottish roads is a matter of national importance. We therefore urge the Scottish Government to consider creating a designated roads fund to provide councils funding over a long-term period to assist them in planning their road maintenance programmes more effectively, rather than relying on cheaper options that in the long term prove to be a false economy."