Typical daily journeys within EV capabilities for 98% of drivers, finds LeasePlan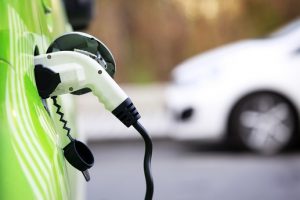 More than three-quarters (76%) of UK drivers claim they would not opt for an electric vehicle because 'long distance' trips are not yet possible and yet, almost all motorists in Britain travel less than 100 miles each day, well within the capability of most, pure electric vehicles.
So says LeasePlan UK, which adds that fleets and individuals could be losing out by not considering EVs.
Lesley Slater, operations and business development director at LeasePlan UK, added: "One of the biggest concerns we also know among motorists and businesses alike to date is that the infrastructure for electric vehicles hasn't been reliable enough, but as of February 2016 nearly 4,000 UK locations have installed public charging points."
To help shed light on the matte, LeasePlan UK has created a webpage dedicated to explaining the ins-and-outs of all Ultra Low Emissions Vehicles (ULEVs).
Slater concluded: "For the fleet industry in particular, the day of the ULEV is dawning, whether it's as a company car or a working van. Green vehicles can now play a role in helping businesses deliver on the expectations of both local and national governments, as well as helping organisations meet their own sustainability objectives."