Seasonal pressures lead to fall in fleet values in June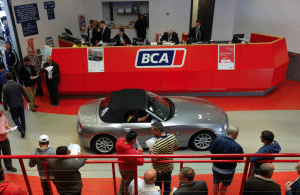 Fleet and overall used car values fell in June, with seasonal pressures coming into play as the markets slow for the summer holiday period, BCA has reported.
Latest Pulse data shows that values fell by £237 (2.3%) in the fleet and lease sector, following four consecutive month-on-month improvements. Retained value against original MRP (Manufacturers Retail Price) fell marginally to 41.3% from 41.9% in May, with age and mileage steady.
The headline average value of a used car fell by £63 (0.76%) to £8,198 – although this figure is the second highest monthly average value on record. Year-on-year, the headline figure was up by £440, equivalent to a 5.6% increase in average values.
Simon Henstock, BCA chief operating officer UK remarketing, commented: "The summer months typically see some pressure exerted on average values so we are not surprised to see the headline figure drop in June, as it did last year. Supply and demand are reasonably well balanced, with conversion rates remaining relatively stable and buyers are continuing to compete strongly for good retail-quality stock."
He added: "While cars presented in the best ready-to-retail condition will typically outperform the market, vendors should not expect similar returns for vehicles in poor or below average condition.   It is important to appraise vehicles honestly and accurately as there is little to be gained by placing over-aspirational reserve prices on poor condition cars."