Council fleet managers to be advised on benefits of LPG fuel at national transport seminar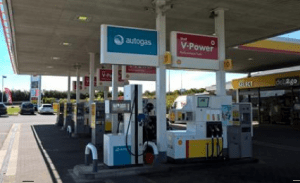 Local authorities attending a national transport seminar in Solihull next week will find out more about how LPG can be used to improve local air quality and deliver cost savings.
Experts from automotive LPG supplier Autogas Ltd will be at the Association for Public Service Excellence (APSE) National Transport Seminar 2016 – which takes place at the iconic National Motorcycle Museum on Wednesday 13 July.
The seminar has been organised by APSE to look at effective local authority fleet management and will bring together the elements that influence future success and ensure well run in-house fleet and maintenance services stay ahead of the game.
Paul Beesley, marketing manager of Autogas Ltd, will give a talk on 'LPG – for the future and the here and now' – looking at emissions and air quality considerations, and advising on how LPG can contribute to lower average CO2 emissions as well as producing up to 50 times fewer oxides of nitrogen and 120 times less harmful small particulate matter than diesel
He said: "I am delighted to have been invited to speak at next week's APSE National Transport Seminar. This is a major one-day event which attracts some of the key players in fleet management from local authorities across the country.
"I hope everyone who attends this event will find our presentation informative and useful in improving air quality whilst also saving councils thousands of pounds at the pumps every year."
The presentation will also feature Steve Law, the Service Manager at Harborne Garage in Selly Oak – which is an Autogas-approved conversion centre and one of the partners involved in the Birmingham's NOx Reduction Champions Project.
The recently launched scheme is a partnership between Autogas Ltd, Harborne Garage and Birmingham City Council and will see 63 of the city's black cabs repowered from diesel engines to new petrol engines running on LPG fuel.