Autos bring growing RV advantage over manuals
Growing demand for automatic transmissions in the new and used car markets is bring an increased residual value advantage compared to manual versions, new research suggests.
Latest analysis by Glass's finds that although autos have nearly always commanded a premium – the exception being during the global financial crash and the aftermath – the gap has grown from 2% to over 4% since 2014.
The widening RV is being particularly driven by technology developments that mean automatics can now surpass manuals for speed as well as offering enhanced efficiency, with some auto models producing less Co2 than their manual counterparts, thereby offering low BiK.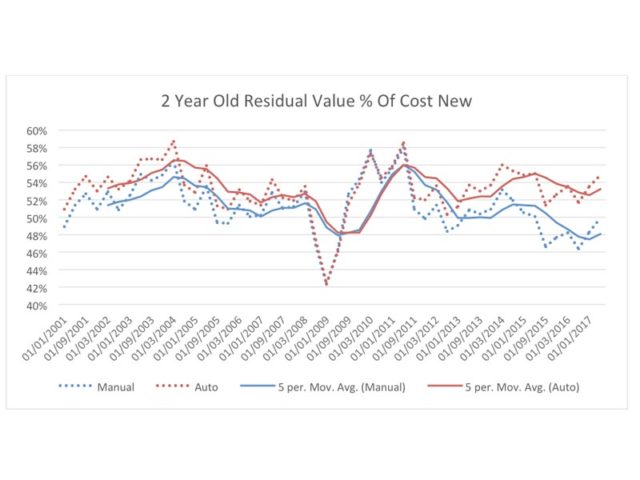 UK car editor Rob Donaldson added that auto gearboxes are now available across almost all makes and models, with the additional choice having helped fuel the increase in registrations. Backing this up, Glass's points to sales figures, based on registration data from the SMMT, which show a steady increase in market share for autos over the past 19 years, from under 15% in 1998 to over 35% today.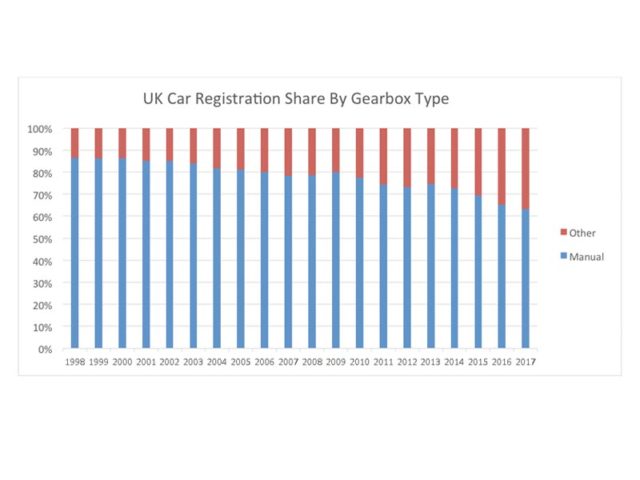 For more of the latest industry news, click here.