JCT600 and BCF Wessex develop fleet solution for SMEs
JCT600 Vehicle Leasing Solutions and business car tax consultancy BCF Wessex have teamed up to develop a new software solution to guide SME owners and drivers on acquiring fleet cars.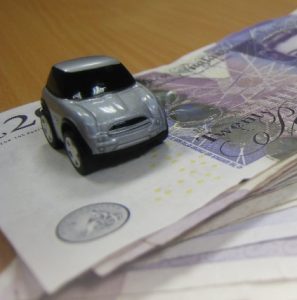 The new solution – named Gensen – advises whether the customer should lease or buy the car, compares personal lease with contract hire, and allows the driver to compare various tax costs. It even evaluates the true cost of 'free' fuel.
Comprising touchscreen technology and a user-friendly visual display, Gensen provides the customer with up-to-date and accurate funding and car choice comparisons.
"Using this web-based software to choose fleet or business vehicles removes the need for complex spreadsheets, tax expert advice, or multiple quotations," said Paul Walters, sales director at JCT600 Vehicle Leasing Solutions.
"By simply selecting their preferred car, lease period and variables such as mileage, the software accurately works out the true cost, with the option of comparing similar vehicles. Results are displayed in a modern, touchscreen format, which allows our sales team to offer advice on funding and car choice in one meeting, with all the information at their fingertips."
Jeff Whitcombe of BCF Wessex added: "Our ethos is to always strive to make the complex simple. Realising that SMEs managing small fleets are faced with complicated decisions, we identified a need in the market for an intuitive, simple, user-friendly tool to help those fleet decision makers, and Gensen was born. We are delighted to be supporting JCT600 Vehicle Leasing Solutions in providing the best service to their customers."
Paul Walters added: "The new software has been enormously successful in presenting cost-effective contract hire to potential customers and helping them rationalise their car fleet policies. All members of our sales team are fully equipped with mobile tablet devices, allowing them to easily demonstrate the benefits of leasing solutions at the touch of a button."