Telematics adoption by UK fleets shows signs of slowdown
Growth in telematics adoption by UK fleets has slowed down over the last three years, new research finds.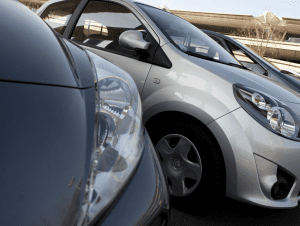 Carried out by Arval for its 2016 Corporate Vehicle Observatory Barometer, the research indicates that businesses could be missing out on the comprehensive fleet insights that telematics provides, the firm suggested.
The research found that 46% of UK fleets reported that they had a telematics solution in place, showing strong penetration but marking a rise of just 2% on 2013. During the same period, the European fleets that took part in the study saw a stronger increase from 28% to 35%, although starting from a significantly lower base.
When asked their primary reason for using telematics, 43 of UK fleets said it was for vehicle tracking, with 17% indicating it was to improve the safety of drivers, 15% to monitor driving behaviour, 8% to monitor unauthorised use, 7% to reduce fuel consumption and 3% to monitor technical data to reduce maintenance costs.
Shaun Sadlier, head of consultancy at Arval, said: "The research shows that while UK use of telematics is noticeably higher than the European average, growth in adoption has slowed in the last few years despite clear recognition of the benefits that telematics can provide.
"At a point in time when the price of telematics tends to be falling and the capabilities of the product is still incrementally growing, this is surprising. There are likely to be a large number of UK businesses which could benefit from the insights that telematics provides but don't today."
The research also indicated that fleet managers appear to be receptive to the idea of apps that provide specific and useful managerial benefits. A total of 18% said they already used an app that tracked driver behaviour while a further 45% added they would be interested in such a product. Similarly, 13% said they already used an app to monitor vehicle condition and a further 48% expressed interest in such a product.
Arval added that with 71% of UK businesses providing smartphones or tablet devices to employees for work purposes, the ability to tap into this kind of technology exists.