Hull College Group launches TCH Salsa Salary sacrifice scheme
Hull College Group has implemented TCH Leasing's car salary sacrifice scheme as part of a wide-ranging employee benefits package.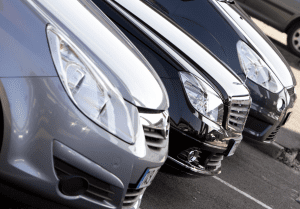 Launched in partnership with employee benefits provider, BHSF Employee Benefits, the scheme is being made available to all of the 1,200 plus staff and provides employees with a fully managed car for a monthly rental, which includes insurance, service, maintenance and repair costs, through a simple and convenient salary deduction each month.
As an introduction to the scheme, TCH Leasing will host two sessions at the Harrogate and Hull campuses, which will enable staff at the Group to ask questions and obtain further explanation regarding how the scheme works and the benefits it delivers.
Alison Taylor, director of HR and OD,  Hull College Group, said: "As part of our wider benefits package provided by BHSF Employee Benefits, the TCH Salsa scheme is a great way to enable our employees to acquire a brand new car every two or three years at a cost-effective price. Increased duty-of-care and reduced CO2 emissions can also be achieved by offering our staff access to modern, low-emission cars."
Ken Buckley, head of sales at TCH Leasing, added: "We are delighted to be the partner of choice for Hull College in providing their staff with the TCH Salsa salary sacrifice scheme."