Fuel Card Services develops leasing solution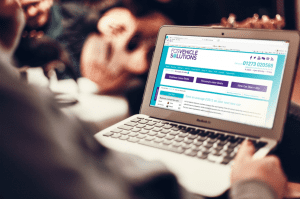 Fuel Card Services has launched a new division offering business leasing, personal leasing or outright purchase on cars and vans.
Steve Clarke, Fuel Card Services group marketing manager, said of the new FCS Vehicle Solutions product: "We can offer outstanding deals on every make and model from 32 vehicle manufacturers, sourced through more than 4,000 dealers nationwide. It means that we can ensure the best possible deal, even if only a single vehicle is required. Where a fleet manager looking for a Focus might seek quotes from their nearest dozen or so Ford dealers, we are in contact with all 500+ dealers throughout the country."
Fleets can use the FCS Vehicle Solutions website to specify options and colours, with the search and price negotiation process then being handled personally instead of a fully automated approach.
The firm said it can also offer savings well beyond the norm.
"A hard-negotiating fleet manager might shop around regionally and achieve average savings of up to 8% on published vehicle prices," said Steve Clarke. "That is reasonable, but we would expect routinely to deliver a discount of at least 15% to 18% on list pricing."
FCS Vehicle Solutions also offers a range of procurement and financing options, including business and personal leasing, lease purchase, contract hire and outright purchase.
Steve Clarke concluded: "Having chosen a supplier, the fleet manager then typically faces a limited choice of finance options. We not only offer the very best in vehicle pricing, we can also find unbeatable financing deals. There is no better way for a fleet, of any size or type, to acquire a new or used car or van."