Fleet World Fleet: Volvo XC90 B5 R-Design
Our Volvo heads to the dealer to sort a faulty sensor.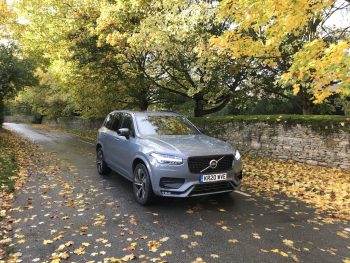 P11d (BiK): £57,915 (37%) MPG/CO2: 41.5mpg/178g/km Test MPG: 28.6
Last issue, I signed off my update by saying there was not a thing I could think of to criticise with our XC90… cue Murphy's Law striking.
I'd had a couple of warning lights come up on the instrument display over the course of a month, but they had disappeared by themselves.
However, once the airbag fault light came on (and then refused to go off after a couple of days), I decided it wasn't a false alarm. A diagnosis from my local dealer was of a faulty sensor in the front bumper – a relatively cheap repair (obviously under warranty) but time-consuming because the sensor's location involves removing all of the front bumper and associated trim.
One further gripe was with the rear seat base and its design. The seats have some beaded trim around the chair which sit slightly raised – this all looks very nice but I've noticed how my son's child seat had begun to wear this away. The damage was slight but this was after a few months of use – I'mnot sure how resilient the seat material would be after three years (and whether it would pass muster
in a de-fleet inspection).
However, these minor gripes have not impacted the generally positive feeling I (and my wife and two children) have for this car. So much so, that with my wife's Q5 coming to the end of its lease soon, the current PCH deals being offered on XC90s look very tempting indeed…