Fall in barrel prices softens Brexit impact on pump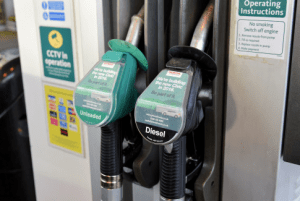 Forecasts of increases in fuel pump prices have been revised downwards helped by a drop in oil barrel prices.
The RAC, which last Friday predicted that pump prices could rise by up to 2ppl following Brexit, says there has not been as big an effect on wholesale fuel prices as might have been expected. This means forecourt prices may only rise slightly in the next week or so.
RAC fuel spokesman Simon Williams explained: "While the exchange rate is a very important factor in determining the price we pay for fuel at the pumps, the associated fall in the price of crude oil due to fears of weaker global demand has softened the effect on wholesale fuel prices. Had the barrel price stayed constant, the falling pound would have caused wholesale prices to rise sharply.
"In early June the price of crude oil rose to $50 – a figure not seen since October last year, and at the time of the referendum was just under $49. However, on Monday the barrel price dropped to $45.88. This 6% reduction since last Thursday has softened the impact on wholesale fuel of the 11% fall in the strength of the pound against the dollar."
However he added: "As it is we may well see forecourt prices go up by a penny or two from the current average prices for both petrol and diesel of 112p a litre, but we should remember that a year ago a litre of unleaded was 5p more expensive and diesel was 9p dearer.
"No doubt there will be more volatility in the coming weeks, but for the time being at least motorists should not see an impact on the cost of filling up."