First Drive: Skoda Octavia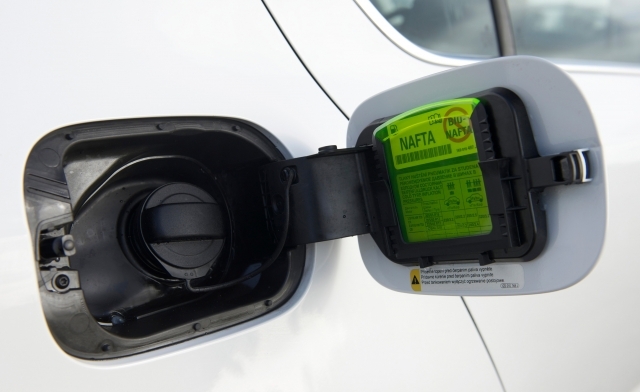 Škoda's upmarket new Octavia has never had broader appeal, says Alex Grant.
Sector: Lower-medium Price (March 2013): £15,990-£23,240 Fuel: 52.3-74.3mpg CO2: 99-124g/km
Since the first model launched in 1999, the Octavia has become a backbone of the Škoda range. Reliable, practical and understated, it's done a large share of the legwork needed to make the brand credible again. Even in 2012, the outgoing car's runout year, it made up 44% of Škoda's global sales.
This new version is the last of the Volkswagen Group C-segment models to get the all-new modular platform from the latest Golf, but it's had one of the most thorough visual updates. There are hints of previous generations of Audi A4 and A6 in its front and rear lights and a little of the Rapid in its side profile, none of which are bad genes to inherit, while the interior feels considerably more upmarket than its predecessor. Both are a suggestion of what Skoda has planned for its newcomer.
Since the last all-new Octavia launched in 2004, the range has altered a little. With the Rapid inserted between this and the Fabia, some buyers who may have traditionally opted for a low-spec Octavia are expected to downsize into a mid or high-spec Rapid. In turn, this allows the Octavia to move upmarket, possibly catering for those who want D-segment practicality without the running costs.
Under the body, Škoda has used the longest wheelbase yet derived from the new platform, giving lower overhangs front and rear, improved ride and high-speed stability and enormous interior space. But despite being the biggest Octavia yet, widespread use of lightweight steel in its construction means it's actually lighter than even the 1999 model and only 50-60kg heavier than the equivalent Rapid.
The range launches with a choice of two petrol and two diesel engines familiar from its Group siblings, with four-wheel drive and the potent vRS models to follow. UK buyers won't get the 1.8 TSI, though, which is the only launch model to get the more advanced MultiLink rear suspension setup.
Škoda expects the 103bhp 99g/km 1.6 TDI to be the most popular with fleets. The reduced weight means this offers plenty of power for the Octavia, but sounds a little coarse at low speeds compared to higher-priced siblings using the same unit. Six gears and 148bhp mean the 2.0 TDI is a much nicer engine to live with. It's incredibly quiet, even when standing outside the car, and though it's slightly less efficient on paper, regular long-distance drivers may find the extra gear contributes to similar real-world economy.
Soon after launch, Škoda will complete the economical end of the range with the GreenLine. This shares the forthcoming Golf BlueMotion's 108bhp 1.6 TDI engine and similar weight saving, aerodynamic and gearing modifications to bring fuel economy down to 83mpg with CO2 emissions of 89g/km. From an economy perspective, all the range lacks is the 1.4 TSI's cylinder shut-off system found in the Golf, Leon and A3.
Otherwise, though, it feels very sophisticated. All models get the Golf's intuitive smartphone-esque touchscreen infotainment system, which cleverly detects approaching fingers and brings up relevant tabs when needed, hiding them to maximise display space when they aren't. Parking sensors, a DAB radio and USB connection are fitted across the range, and luxury options such as adaptive cruise control, automatic parking assistance and accident avoidance systems add a premium-brand feel to the buying experience. Drivers wanting the trimmings of luxury motoring needn't feel deprived.
Verdict
In a cost-focused market, the Octavia has never made a better case for itself. It's keenly priced, with emissions now in line with rivals, and can satisfy the needs of both C and D-segment buyers. A tangible move upmarket, but one which somehow manages not to dent its thrifty appeal.