Used diesel values jump as petrol equivalents fall
Prices of used diesel cars have risen by 2.4% after the slump seen in 2017 following 'Dieselgate'.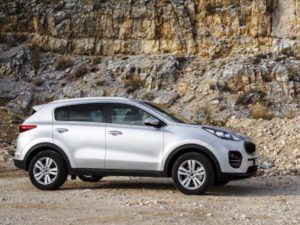 Data from car buying comparison website Motorway.co.uk also showed that equivalent petrol car prices have fallen 0.7% since the beginning of the year as the market re-balances.
However, the analysis of some valuations on the site found that diesel has not completely recovered its lost ground. Following the aggressive price falls in 2017, average diesel prices of £13,640 are still down 4.9% (£700) on the figure of £14,339 in Q1 2017. This compares with the average price of a used petrol car, which has risen from £8,916 to £9,754 (7.8%) during the same period, as diesel fears switched buying habits towards petrol variants.
Alex Buttle, director of Motorway.co.uk, also said that diesel will remain the 'pariah' fuel type until more is done to educate the public about cleaner Euro 6 diesel engines found in recent diesel models.
"The least the Government can do is to help motorists by vouching for modern diesel engines over older variants and make it clear that not every diesel car on the market is the same. Until then, confusion will reign and diesel prices may suffer the brunt of this befuddlement."