The Insider: The only certainty is uncertainty
The Insider reckons that while Brexit may bring increased costs for fleets, there could be opportunities too.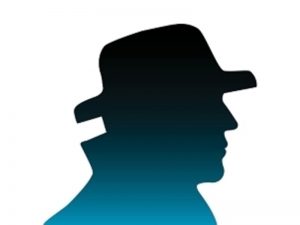 So we're out! I am of course referring to Brexit, although the sentiment could apply equally to a major football tournament which just happened to be taking place in France at the same time. The fallout is much the same, actually. Everyone says they didn't expect that to happen, and what shall we do now, and the man in charge says he doesn't want to play any more and resigns, followed by several other of the main players.
Never before have I heard news reporters use the word "maybe" so often. Maybe it'll be okay, maybe it won't. Maybe people will still want to trade with
Britain, maybe they won't. I guess there aren't too many people still working who remember how it was before we entered the Common Market, as I think it was called in the Seventies.
The only certainty is a period of uncertainty. Oh, and fuel prices will rise because they always do at the sniff of any uncertainty. And when fuel prices go up, so does the cost of everything else. That said, we haven't seen those increases just yet due to a fortuitous drop in the price of crude oil. But I'm sure they will come, especially since continuing concerns about public finances means the Chancellor may well be looking for a source of additional income. So we shouldn't bet against further increases later in the year anyway.
I suspect the next two years in fleet – longer if Article 50 is not invoked soon – are going to be similar to when the country is in recession. Expect pessimistic views on residual values and hence more expensive contracts; currency fluctuations leading to higher prices, perhaps difficulty getting credit. And we were pre-warned of tax increases so that's a given. As negotiation on trade agreements commence over the next two years will we see significant restrictions and bureaucratic hurdles imposed, and what might these cost? I'm guessing a lot of UK companies will sit tight and refrain from major investment until the future becomes clearer.
More worryingly, on the human side of things, is evidence of an unpleasant rash of racism surfacing – I wonder if we will see cars vandalised, leading to an increase in insurance claims, and thence premiums.
There is so much to be sorted out and naturally every business sector wants their area tackled first. So while government sorts out a plan for our future economic stability and security, the rest of us will muddle along in our uncertainty. But there's an opportunity for our fleet heavyweights to get involved here too. With government resource standing at around
30% less than in past decades, there is likely neither sufficient expertise nor the appropriate skills to negotiate with European government at the required levels. What an opportunity for our fleet trade and other associations to offer assistance so that we are more likely to achieve the desired outcomes.
What a pity that the business of getting Britain to stand on its own feet must surely delay future progress in other areas. Or will it? Take, for example, the news that 38 out of 43 geographical zones in the UK are failing EU air quality standards due to high levels of NOx. Our departure from Europe does not mean we will wriggle out of the requirements, and in London alone we still need to reduce the startling number of 10,000 deaths a year from air pollution.
With Brexit dominating the news, it would be easy to miss new London Mayor, Sadiq Khan's proposals to not only double the size of the London congestion zone using borders formed by North and South Circular roads, but also to bring the ULEZ effective date forward significantly. This could mean fleets running vehicles bought just before Euro 6 was implemented falling foul of increased congestion charges, since the period for changeover will be less than originally promised. Another example of our attempts at forward planning falling foul of those in high places.
Interesting times.