Technology providers must avoid 'drowning' fleets in data, says epyx
Providing relevant information to fleet decision-makers at the right time will be crucial for fleet technology in the future to help avoid operators "drowning in data".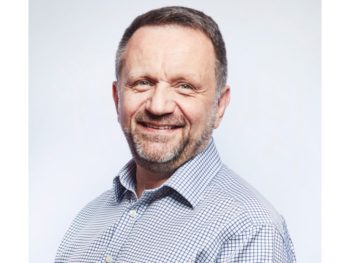 So says epyx ahead of its launch in early 2020 of the first of a series of new products intended to help maximise the positive effect of all the new data on its way.
According to Tim Meadows, VP and commercial director, the amount of data being produced for fleets is set to rise exponentially, due to the arrival of everything from connected cars to improved telematics.
He added: "What we need to do is avoid creating a situation where we drown them in data or, more probably, prompt them to turn off data feeds other than the most essential because they don't know what to do with the vast oceans of information they will receive."
Meadows explained that the information needed would depend on the operator's own priorities: "Some fleets are primarily concerned about safety, others around service delivery standards, yet more about cost control and, for most, their priorities and key managerial objectives will change over time."
It would also require investment and creative thought to deliver new ways of presenting this data to fleets in ways that enabled them to be successfully incorporated into managerial practices.
"This is likely to demand a great deal of flexibility. Some fleets want masses of data interfaced into big, sophisticated fleet management systems that are highly automated. Others just want a simple, pre-formatted report in a dashboard format, regularly e-mailed," he continued.
"What we have been working on over the last couple of years is new ways of warehousing our data that makes it more easily accessible alongside new tools that will format it in any number of ways.
"This has taken considerable investment and no small amount of ingenuity but we believe that we are very well placed to provide what is needed to maximise the positive effect of all the new data that will become available over the next few years," he added.