Škoda closes in on SMEs
Škoda is using its dealer network and digital channels to get closer than ever to small fleets. Curtis Hutchinson reports.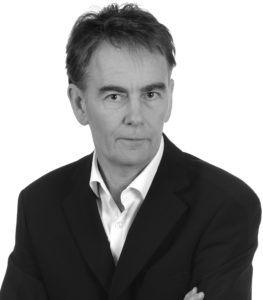 Škoda's reinvention in recent years has been well documented, but here's a statistic that's still surprising. Five years ago Škoda was predominantly positioned and perceived as a retail brand with 60% of its sales going to private customers. That figure has been turned on its head with 60% of its total sales now going into what's increasingly termed "true" fleet; basically all business sales excluding daily rental, contract hire and Motability.
That's an impressive turnaround helped in no small measure by a succession of desirable and popular new products which have helped redefine the brand and broaden its appeal amongst user-choosers.
A mark of Škoda's fleet success is that most of its business sales go into the large blue chip companies. Five years ago it had 100 of these accounts on its books, now it has 850 and plans to grow that figure to 1,000 this year.
Škoda has also made significant inroads into the SME sector with a series of initiatives which have seen it grow its numbers, albeit it from a low base. However, this process was accelerated last year and is set for further growth in 2018 as the brand moves to work more closely with its dealer network to roll out a co-ordinated offering to small businesses.
Škoda's approach is simple but effective. It has 30 dedicated Local Business Development Managers (LBDMs) who work for designated dealer groups across the UK, giving the brand specialist SME representation in 45 sites. That figure will increase this year to around 35 staff, providing it with optimal reach.
Although embedded in showrooms, and effectively part of the dealership's team, the LBDMs are recruited, mentored, continually assessed and funded by Škoda. They are also encouraged to operate as a unit and are brought together for training and team building exercises by Škoda head office.
Three years ago the brand had just 10 LBDMs, in what was an earlier incarnation of the programme, but said the expanded numbers and its new approach means they collectively account for around 25% of all true fleet sales. That's impressive.
According to Henry Williams, Škoda's head of fleet, the brand identified a local fleet need that was simply not being addressed.
"The SME market is developing. Traditionally it was sole-trader one-car operations with the person owning the business sourcing the car. What we hadn't been looking at in a lot of detail were those businesses bigger than one car but not requiring the services of a full leasing or fleet management solution; there wasn't really anything that catered for their needs," he says.
The brand addressed this with its dealer-based SME Direct service. Launched last October, in conjunction with Volkswagen Financial Services, it provides a fleet management package for firms running less than 20 cars. The service provides contract hire funding and real-time data to track the performance, usage and efficiency of vehicles. It also allows businesses to pool vehicle mileages. So if some vehicles have exceeded their agreed mileages at the end of the contract and others are under, then they can be balanced out to avoid costly penalty charges.
"What we've done is package together a one-stop mini fleet management solution. We haven't offered this type of product before so we're seeking real-world feedback from customers in order to shape it going forwards."
Indeed, customer feedback is pivotal to Škoda's thinking so, for the first time, the brand is setting up fleet focus groups, which will include blue chips, SMEs and  prospects, to identify areas of interest to enable the brand to provide better fleet solutions across the board.
"We do a lot of work internally looking at competitors but what we don't do is get customers together to discuss some of the real topics that are happening at the moment and what they think of Škoda. We'll create roundtable discussions through this year around some key topics, including our approach to electrification and all the complexities that will come with that, to get first-hand feedback on what customers actually want."
The brand is also changing the way it interacts with fleet
decision-makers and user-choosers through last November's launch of Škoda Live Tour to help promote the all-new Karoq SUV. Despite sounding like a roadshow this is actually an interactive online service, enabling business customers to view cars live in a digital showroom, complete with a one-to-one hosted walkaround, and request a test drive.
Williams is delighted with the response to the service and has rolled it out to other vehicles as well as looking at ways of expanding its reach. "This is really exciting for us and no-one else to our knowledge is doing it. It gives us the ability to give someone an experience of a car on their own terms without them having to move from their home or office. They can have a guided tour of the car and talk to someone who is really knowledgeable about the product."
Škoda is delivering big fleet services to the smallest of fleets in a way that will resonate with business owners.