Policy Exchange report in focus: How revamped taxes could cut transport emissions
Think tank Policy Exchange has published a new report on how a new strategy could clean up road transport to deliver emissions reductions and tackle a projected shortfall in tax take from road use. Natalie Middleton looks at the main points.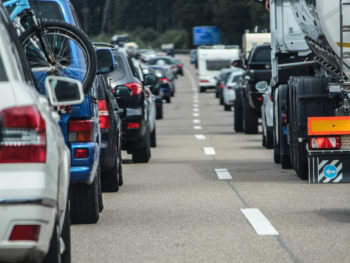 In its newly published report on 'Driving down emissions', Policy Exchange says the Government must take more assertive action to tackle the twin problems of greenhouse gas emissions and air pollution from road transport, including addressing a number of current and future shortfalls with the tax system.
In particular, the report warns that the Government needs to combat a projected shortfall in road taxes from cleaning up road transport. Policy Exchange analysis suggests that hitting carbon targets will leave a £9-23 billion p.a. hole in forecast tax receipts by 2030.
As a result, the report makes a number of points that would impact on the fleet industry as well as private motorists.
 
Develop a new system for rating vehicle emissions
The report says the current system of fiscal incentives relies on official emissions estimates that are known to be inaccurate and only include direct tailpipe emissions.
Instead the report calls for a new system for rating vehicle emissions that takes into account both direct and indirect emissions, and underpins tax incentives going forward.
 
Consider whether road user charging might be more effective than fuel taxes
In the long term, the report says the Government should consider moving from the current system of taxing fossil fuels and carbon emissions to a system of road user charging (e.g. toll roads, charges per mile, or congestion charges in cities).
Avoid unduly penalising motorists
The authors says it would be morally unacceptable for the Government to heavily penalise diesel drivers who were actively encouraged to switch to diesel by successive Governments and calls instead for a 'carrot and stick' approach, with a diesel scrappage scheme alongside measures such as Clean Air Zones.
Continually review ULEV grants to ensure that they represent value for money
The report says the Government should signal a phase out of grants for BEVs and PHEVs (cars and light vans) by the early 2020s, by which time cost reductions will mean they will be cost-competitive with conventional vehicles without grants. It adds that the Government should continue to provide grants for FCEVs, but cap the total grant funding available.
The authors also say the system of grants for home, workplace, and on- street charging points should be continually reviewed to ensure that Government is not over-subsidising their deployment. The Government should signal a phase out of subsidies for charging points by around 2020.
 
Establish a regulatory framework for battery electric vehicle charging and hydrogen refuelling
Electric charging infrastructure and services are currently unregulated, creating significant risk for investors and consumers, and should be brought within the remit of Ofgem (the energy regulator) to create a competitive market, says the report.
 
Ensure the electric charging infrastructure is 'smart' and controllable
This would avoid network and power system issues and would minimise the investment required into local power networks and additional electricity generation capacity.
The report also says there needs to be closer integration between policies to reduce greenhouse gas emissions and policies to clean up air pollution and recommends that the Government establishes a cabinet-level committee focused on emissions reduction and clean growth, with greater focus and leadership on these issues needed at a local regional and city scale.