Nine in 10 people want manslaughter charges levied on criminal drivers who kill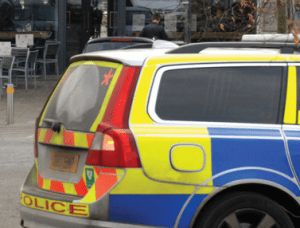 Brake is calling on the Government to immediately review guidelines for both charging and sentencing criminal drivers as it publishes new research showing strong support from drivers.The research finds that 91% of people questioned agreed that if someone causes a fatal crash when they get behind the wheel after drinking or taking drugs, they should be charged with manslaughter, which carries a possible life sentence.
At present people can either be charged with causing death by dangerous driving or causing death by careless driving when under the influence of drink or drugs. Sentences for those charges range between 26 weeks and 14 years, though sentences at the higher end of the range are rarely handed out.
The study also reveals most people back much tougher sentences for all criminal killer drivers. Two-thirds of people (66%) questioned think those convicted should be jailed for at least 10 years. About half of people asked said the sentence for killing someone in a crash should be at least 15 years and one in five (19.8%) think drivers who kill should be jailed for life. At present almost half of drivers convicted of killing are not jailed at all. The average prison sentence for a driver who has killed someone is less than four years.
Brake's survey also revealed overwhelming support for a charge of dangerous driving and not careless driving to be handed out when someone is seriously injured or killed in a crash. A total of 84% of people questioned agreed a charge of dangerous driving should be brought.
Gary Rae, director of communications and campaigns for Brake, the road safety charity, said: "People we work with tell us they are left feeling betrayed by the use of inappropriately-termed charges and lenient sentences. Drivers who kill while taking illegal risks are too often labelled 'careless' in the eyes of the law, and then given insultingly low sentences when their actions can only be described as dangerous and destructive."