New drug driving law comes into effect
New drug driving laws have now been implemented, meaning drivers will effectively face "zero tolerance" for eight illegal drugs and "risk based" limits for eight prescription drugs.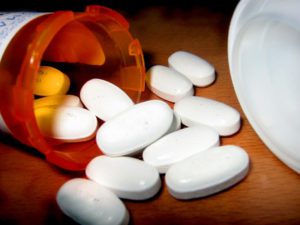 For the first time ever limits have been set for illegal drugs including heroin, cocaine, LSD and cannabis as well as a number of medicinal drugs including morphine and methadone.
The new procedure will bring detection of drug driving into line with the widely understood drink driving enforcement procedure. Police will no longer need to prove that driving was impaired. They will simply obtain a blood sample and show that any of the specified drugs are present above the prescribed limit.
Roadside drugalysers (or an impairment test) can be used in the first instance to test drivers – similar to the way drink driving processes have operated in the past.
The new offence has been greeted by the RAC and the Institute of Advanced Motorists (IAM) but both organisations warned drivers who use drugs for medicinal reasons to check up on their medication.
RAC spokesman Simon Williams saying: "The introduction of this new offence sends out a clear message to users of banned substances that driving while under the influence is not acceptable and can now be detected with drugalyser devices. However, it has the potential to affect hundreds of thousands of people who use certain drugs for medicinal purposes. Motorists should keep copies of their prescriptions on them at all times, and discuss the effect of their medication with a doctor. Even if drugs you are routinely taking have never impaired your driving, if you're over the new limit for a particular drug and are caught, you will fall foul of the offence. So the message is – don't risk it, check it."
Meanwhile the IAM described the introduction of new drug-driving laws as 'a big step forward for road safety.'
Estimates suggest as many as 200 drug driving related deaths occur every year in the British Isles. Surveys suggest that one in ten young male drivers have driven under the influence of cannabis, and 370,000 have driven under the influence of class A drugs.
Sarah Sillars, IAM chief executive officer, said: "The new law is a real step in the right direction for the eradication of driving under the influence of drugs. The IAM has always stated there should be no doubt to drivers and riders as to what the correct course of action should be; no-one should be driving while under the influence of alcohol or any illegal drugs in your system.
"Many drugs impair the senses to a massive degree – if you are not in full control of your vehicle, you become a severe danger to yourself, your passengers and other road users. It is a self-centred action and those committing it are now being punished with the full force of the law. Now at last, there is a real deterrent."