Latest CarLock app launched to enhance vehicle security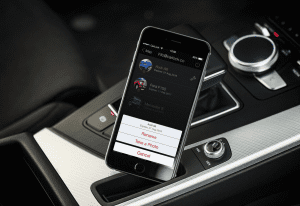 CarLock has launched an updated version of its app, which notifies motorists if their vehicle is broken in to or stolen.
The app uses remote GPS technology to allow vehicle owners to track their car's every movement, as well as pinpointing its location if necessary. By logging into the app on a smartphone or tablet device, users can monitor their vehicle twenty-four hours a day.
The CarLock communicates with the app via the CarLock Cloud, which notifies the owner with a mobile alert if a series of suspicious activities are detected. The app also sends notifications when the CarLock has been disconnected.
The new CarLock 3.0 version brings a redesigned interface that is more user-friendly and includes new features such as a revised dashboard, a redesigned and streamlined login screen and a profile for multi-vehicle overviews. Users can also personalise their experience by uploading images of their own vehicle to the app.
Matej Persolja, CEO of Protectus Technologies, Inc, said: "CarLock indicates a move away from traditional car alarms, which are largely ignored nowadays, signifying a smart new way to protect vehicles at home and elsewhere. We're pleased we've been able to leverage the latest technology to provide a better, more effective companion app for all of our CarLock customers."
Available free of charge to existing users, the new look app can be downloaded from the Apple App Store and is compatible with any smartphone running iOS. An Android version will be available later in the year.
The CarLock team is also launching a new my.CarLock dashboard which offers an at-a-glance overview of each car, completed journeys, and a brand new metric: Your Driving Score, which enables drivers to gauge how smooth their driving is.