Innovation in Rental: FleetEurope De-Risk
Judging comment:
"Minor damage charges can be a costly, time-consuming issue for fleets regularly using short and medium-term rental. Claimed to be a unique product, De-Risk offers low-cost cover for all repairs under £500, regardless of fault, including misfuelling. Offered across all contract lengths, it's helping to build trust and cut admin time for customers who have taken it up since it launched last April."
FleetEurope said: 
"We developed De-Risk specifically to address an industry-wide issue that costs businesses thousands of pounds each year in at-fault repair bills and ties up valuable internal resources. This award recognises FleetEurope's commitment to developing innovative solutions for fleet operators that help to reduce their costs, minimise risk and improve the overall efficiency of keeping their staff mobile, all of which is key to the success of their organisation."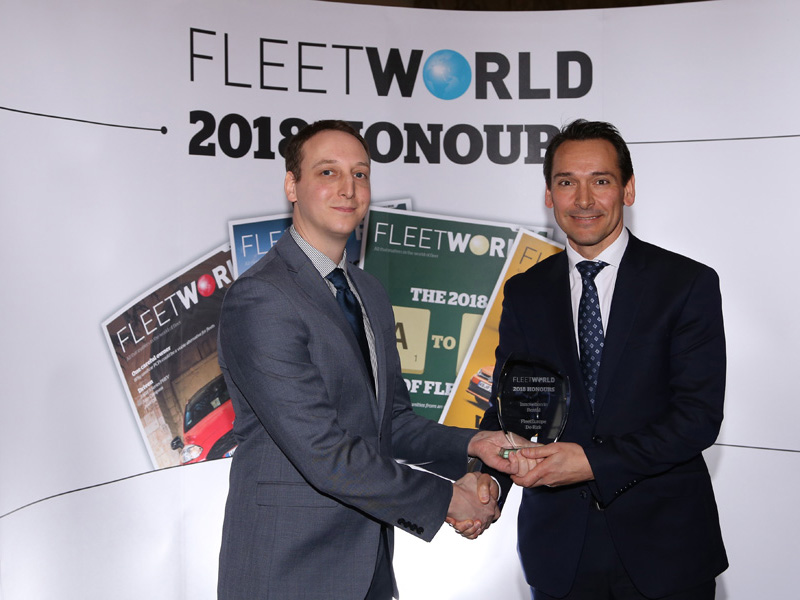 For the full list of Fleet World Honours winners,
click here
.