Innovation in Electric Mobility: Alphabet Electrification Potential Analysis
Judging comment:
"A long-term advocate of plug-in vehicles, Electrification Potential Analysis is designed to help businesses confidently add the technology to their fleet. Using a GPS data logger, it analyses journey patterns and real-world fuel consumption, showing not only where ULEVs can work, but presenting a detailed cost analysis too. It's a timely, user-friendly solution."
Alphabet said:
"Everyone at Alphabet is very pleased to have been successful with two FleetWorld Honours at these prestigious awards. The two awards are direct recognition of the hard work, dedication and passion of our employees over the past 12 months to increase the take-up in electric mobility, as well as providing a more integrated, holistic solution to meeting the mobility requirements of drivers and employees."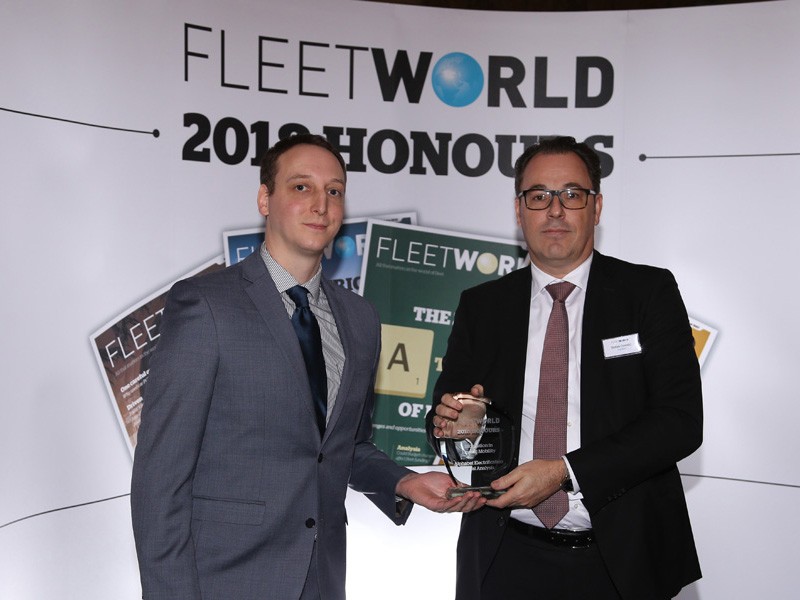 For the full list of Fleet World Honours winners,
click here
.