Fleetio launches fleet management mobile app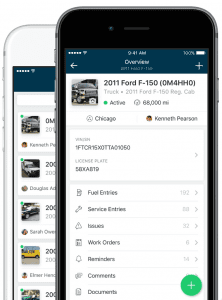 Fleet management software developer Fleetio has launched a new mobile app that enables users to instantly update information and access fleet data anytime, anywhere.
Dubbed Fleetio Go, the app has been designed to provide an easy way to perform vehicle inspections, report issues and log fuel from a smartphone or tablet. Drivers can even look up an asset by simply scanning a barcode.
The mobile app allows users to stay on top of vehicle maintenance with helpful reminders and maintenance history as well as provide important details through photos and documents.
Using Fleetio Go, teams can customise user access, facilitate meaningful conversations and successfully collaborate on fleet management tasks. Users can also manage multiple fleets in the app. Account data in Fleetio Go dynamically syncs with Fleetio's current web-based platform to provide a streamlined fleet management experience.
To learn more about Fleetio Go, visit  or download Fleetio Go in the App Store or Google Play Store.