Destination unknown: The future for fleet fuel choices
The once-simple decision of what fuel type to opt for with fleet cars has become somewhat more problematic. Natalie Middleton looks at the choices available for fleets and the considerations they need to make.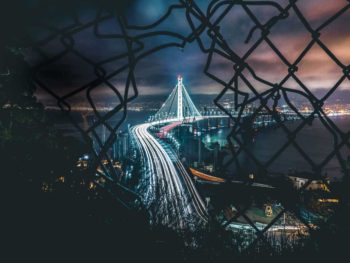 They say all roads lead to Rome but for fleets, most roads have been leading to diesel for the best part of two decades; the result of the 2002 changes that switched company car Benefit-in-Kind tax to a regime based on carbon dioxide emissions as well as the 2001 Labour Government cut on fuel duty.
But since then there's been a whole timeline of diesel disasters, starting in fact not in 2015 with the Dieselgate saga but as far back as 2012 when media attention focused on the clogging of Diesel Particulate Filters (DPFs) – a requirement of Euro 5 emissions limits – under mostly urban driving. Further factors have included the rise of low-emission zones and the Government's 2040 ULEV ambitions but the ultimate nails in the coffin have come from see-sawing tax policies, conjecture over clean air zones and major media misconceptions.
It's led to a vastly transfigured new car landscape. SMMT new car registrations figures for 2012 show diesel took a share of 50.8%, with petrol standing at 47.8% and AFVs holding just 1.4%. For 2018, this changed to 31.7% for diesel, 62.3% for petrol and 6.0% for AFVs. Meanwhile UK new car fleet average CO2 rose by 2.9% to 124.5g/km, marking its second successive year of increase.
No single route to market
For fleet operators already having to get to grips with fast-paced changes to taxation and car/mobility usership, the rise and fall of diesel has brought a further need to have much deeper knowledge of the different fuel types; as Arval puts it, fleet decision-makers are now facing a new world where they need to become proficient in matching fuel types to specific needs, leading to a steep learning curve.
In fact, the leasing and fleet management giant says that even for its own inhouse experts, constructing choice lists that meet the priorities of individual businesses is not easy because the situation is changing. As a result, it's developed its own Driver Powertrain Compatibility tool to help match fuel type to driver need.
But Arval does highlight that the wealth of options available to fleets provides the potential for better outcomes than ever before, cutting costs for both drivers and the business while also cutting CO2 where possible.
Electric vehicles
There may be some conjecture as to who developed the first proper electric car but the technology dates back to around the early 1800s; although it was eventually kicked out of contention with internal combustion engines due to the high costs and low ranges involved.
It's these same issues that have kept the recently resurged technology broadly in check until recent years but these days there's no stopping the fast-paced nature of developments, particularly in terms of pricing and range.
Although there were a raft of EVs that launched around 2010, it's the Nissan Leaf that arrived in December 2010 that's credited as the first mass-produced EV. Now in its second generation, it's also the world's best-selling EV; at the time of going to press, it has just become the first electric car to top 400,000 sales.
But it's the new Kia e-Niro SUV and the Hyundai Kona Electric that are credited with being real game-changers by setting new benchmarks on affordability and range; as a result of which, both models have already sold out of their 2019 UK allocations already. And Peugeot's e-208 – its second EV after the Ion – will also shake up the market when it arrives in the summer with its 211-mile range, bringing the fight to the Renault Zoe while spearheading Peugeot plans to "electrify" its entire range by 2023.
There are still considerations involved with opting for electric cars and it won't be the right choice for every driver, particularly those travelling high mileages, but EVs are becoming a more practical solution; this year has also seen Deloitte predict that by 2024, the cost of owning a battery electric vehicle (BEV) will be on par with that of a petrol or diesel vehicle.
Other benefits include less components that require maintenance, often making servicing simpler and cheaper; data from KeeResources suggests electric cars can be around 70% cheaper to maintain compared to their ICE alternatives.
Charging still presents issues, particularly if the Government is to achieve its goal of building one of the best charging infrastructure networks in the world, as outlined in the Road to Zero Strategy; latest LeasePlan research finds the UK is fifth in terms of deployment of charging infrastructure (18,158), behind the Netherlands (83,196), Germany (37,405) and France (34,558).
As such, the technology is best kept to drivers doing less than 100 miles per day and with easy access to a charging point at home or work.
A further form of EV technology is range extenders. Best exemplified by the BMW i3 range extender – which has actually been dropped for the current i3 – but also planned as an option for Mazda's first EV, the technology sees the engine only ever used to power the electric motor and never actually drive the car, bringing increased range and therefore a solution to range anxiety.
Diesel
Once heralded by carmakers and governments as a 'wonder fuel' due to its low CO2, diesel has had a mighty fall from grace; growing awareness of its higher particulate and nitrogen oxide (NOx) emissions has seen it slapped with everything from increased company car taxation and even parking costs in the UK to law suits in Germany enabling cities to ban older diesels.
It's led to some high-profile announcements by carmakers, including Toyota's news at the 2018 Geneva Motor Show that it would have no diesel passenger cars on sale by the start of this year, followed by announcements from brands including Volvo and Nissan of plans to start phasing out diesel cars.
And along the way there's been much disinformation – largely led by the mass media – on the dangers of diesel across the board.
The fact is that there's a wealth of difference between the performance of diesel engines; as shown by recent Emissions Analytics figures that reveal the latest Euro 6d-Temp diesel models emit, on average, 71% fewer particulates than petrol equivalents (albeit before the deployment of particulate filters on direct-injection versions) in real-world testing while the average CO2 emissions per kilometre is approximately 18% less than the petrols. This adds weight to arguments that governments and cities are over-penalising diesels; not to mention the impact that such policies are having on average CO2 levels.
There's also work to help secure a future for diesel. Bosch has developed new technology that it says could ensure a future for diesel cars by cutting NOx to "unprecedented levels".
And for many fleets, diesels remain the most economic option for high-mileage drivers, while for van operators, they're still considered the default choice.
Balance this out with emissions results from Emissions Analytics' EQUA Air Quality Index and you might find that diesels are still the best option.
Petrol
While petrol has spent many years in the shadow of diesel, it's once more in ascendance, as shown by the aforementioned SMMT stats.
This has been helped by a range of new technologies intended to elongate petrol's life expectancy and buy it some extra time compared to ULEVs.
Recent years have seen a trend for cylinder deactivation and the use of downsized, turbocharged engines – although experts are still split on the long-term reliability of the latter – and variable compression, as used by Infiniti.
Meanwhile Mazda is introducing new ultra-efficient compression ignition technology in the form of its Skyactiv-X petrols. The brand has been vocal for some years on its view that combustion engines will be prevalent for some time and that they offer better prospects for cutting CO2 than EVs due to the way the energy is generated. As showcased by Skyactiv-X, which merges both compression and spark ignition, boosted by a supercharger.
Debuting first on the Mazda3 and also due on the newly revealed CX-30 crossover, the technology was first announced a year ago when the brand said it could bring better fuel economy than current Skyactiv-D diesels.
The result of all these developments are fuel and CO2 figures that bring the fight closer to those of diesels; helped by petrol cars' lower purchase prices and concerns over the future viability of diesels. However, it's worth noting that 'knee-jerk' reactions to switching drivers back to petrols have impacted on new car CO2 and that, on the whole, diesel remains the most cost-effective option for higher-mileage drivers, as backed up by comments from carmakers including Jaguar Land Rover. Meanwhile since the advent of Euro 5 legislation, petrol cars have been subject to a particulate matter limit if equipped with direct injection, prompting the use of gasoline particulate filters (GPFs) from carmakers including Mini and VW Group.
Hydrogen fuel cell
Considered by some as the ultimate solution to sustainable motoring, the hydrogen fuel cell market remains nascent with just three models available.
Sticking points are the same as with EVs – the relative high costs of the technology and the lack of infrastructure. But pricing is much higher than EVs while there's only a handful of hydrogen refuelling stations in the UK compared to the 20,060 EV charge points listed on the Zap-Map database as of the start of March.
There are benefits compared to EVs though, not least that refuelling takes the same amount of time as petrols/diesels while hydrogen is also a much greener solution when produced through electrolysis of water with electricity from green power sources such as wind or solar. The fuel cells then convert the hydrogen into electricity to power the car; the only by-product at point of use is water. However, there is an issue with hydrogen being produced by fossil fuels at the moment.
The other current issue is that trials of hydrogen fuel cell cars have been largely limited to operators located in the vicinity of refuelling stations and with a vested interest in trialling the technology, such as University College London which is investigating advanced powertrain technologies, as well as the Hydrogen Hub projects in Oxford and Swindon.
Hybrids
The first hybrid car is credited as having been developed by Ferdinand Porsche in 1899 but it's in the last 20 years that the technology has come to the fore, helped no end by the Toyota Prius, which launched in the UK in October 2000 and, and is now in its fourth generation.
The focus on hybrid has been further exacerbated by the Government's ambitions to stop sales of conventional petrol and diesels by 2040, as first announced in 2011, while more recently the long-awaited Road to Zero Strategy has established a further ambition for most new cars to be ultra-low emission vehicles by 2030 with no current plans to ban hybrids.
Sometimes known as hybrid electric vehicles (HEVs), parallel hybrids, full hybrids or self-charging hybrids, a hybrid engine will use both an internal combustion engine and an electric motor. At low speeds, power will be drawn from the motor but will switch to the engine at higher speeds with the motor able to provide assistance to lighten the load and help reduce fuel consumption. The motor will store energy saved from braking or decelerating under regenerative braking and use it later while most have a second motor which uses the engine as a generator to keep the battery topped up, too. Benefits include reduced fuel consumption and lower emissions; and the technology is best suited to drivers doing more urban mileage as it tends to be more expensive for motorway use. However, new models are being tuned to help out at higher speeds as well.
The technology is not to be confused with mild hybrids, which only ever use a small electric motor to assist the petrol or diesel engine; saving fuel and emissions when the vehicle is stopped, braking or cruising. Carmakers are increasingly using mild hybrid as a relatively cost-effective way to help comply with CO2 emissions but their CO2 savings compared to full hybrids are much smaller.
Plug-in hybrids
Plug-in hybrids are similar to conventional hybrids in that they have both electric motors and an internal combustion engine, but actually their batteries are larger capacity and can be recharged by plugging into an electric outlet.
The benefits of PHEVs is that they can drive longer miles on electric power alone. For example, the Mitsubishi Outlander PHEV – probably the most well-known PHEV – has an official electric-only range of 35 miles (WLTP city driving), making it suitable for many urban and sub-urban journeys.
Such cars also bring benefits in terms of reduced driver Benefit-in-Kind (and therefore fleet Class 1A NICs), however fleets do need to ensure drivers are using the vehicles correctly. There has been much anecdotal evidence of fleets suffering increased operating costs – specifically fuel bills – due to drivers only ever using the engine and never actually plugging their cars in. And, as warned by ACFO, some contract hire and leasing companies have acknowledged they have had plug-in hybrids returned, with fleets incurring early termination charges, due to poorer-than-anticipated MPG returns.
As such, PHEVs are not necessarily a straight swap for diesels and are best suited to those with mostly urban usage, but with a need to cover longer trips as well.