BP makes £5m investment in smart EV charging firm IoTecha
BP has invested $7m (£5m) in smart EV charging firm IoTecha, advancing its plans for public EV charge points.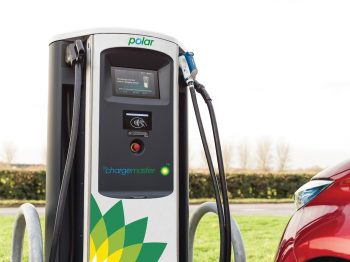 IoTecha uses Internet of Things (IoT) technology to connect electric vehicle charge points with the electricity grid, homes and buildings. It simplifies charging for EV drivers – both private and fleet – by removing the need for charge cards and multiple payment systems. It also enables EV owners to sell unused electricity back to the grid through vehicle-to-grid charging, creating savings.
The investment in IoTecha, part of a $13.2m (£9.5m) investment round, will support BP's aim to provide over 70,000 public EV charging points worldwide by 2030. The business plans to integrate IoTecha's products into its EV ecosystem to help accelerate mainstream adoption of EVs and support the transition to more sustainable mobility.
Richard Bartlett, BP's SVP future mobility & solutions, said: "IoTecha is at the forefront of the trend towards electrification, and their unique technology combines EV charging with smart connectivity to deliver cost and energy savings. As demand for EVs continues to grow, we are excited to explore how IoTecha can connect with BP's wider EV infrastructure, in support of our EV charging point targets."